HDMI connectivity is an important technical aspect of any television. In this article we detail everything about the HDMI 2.1 and also list out the best HDMI 2.1 compatible Televisions you should consider buying in India.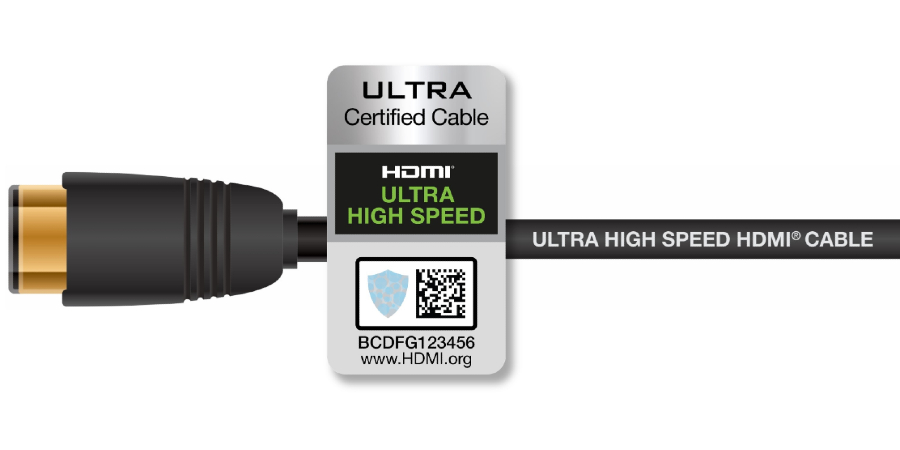 What is HDMI exactly?
HDMI is a physical connector bridging the gap between the content source and video source. This means one can connect a gaming console/laptop/CPU to a compatible TV or monitor and view the contents of the source device on a bigger screen. Today, all TVs and display devices come with HDMI port(s) with 2.0 as the standard version and if you have bought one in the last couple of years, there's a good chance that it ships with the connection.
In simple terms, HDMI technology is used for transferring uncompressed high definition audio and video over a single cable. The HDMI standard has improved over time and brings upgrades with the new versions.
Difference between HDMI 2.0 and HDMI 2.1:
In India, 4K TVs are not much common in every household. Content viewing is limited to FHD resolution as most consumers still own a 1080p TV. The HDMI 2.0 was released back in 2013 while the next-gen HDMI 2.1 was released in late 2017. Despite being good three years old, HDMI 2.1 is far from becoming mainstream. As of now, the latest version is slowly growing support and will likely be the standard in every TV by 2021.
The current version offers support for 4K video at 60Hz frame rate along with a HDR10 standard.It has a bandwidth cap of 18 gigabytes per second. On the other hand, the HDMI 2.1 offers vast improvements and upgrades over its predecessor. It will be beneficial for both streaming enthusiasts as well as hard-core gamers.
Before we get into detail about the benefits of HDMI 2.1, here's a tl;dr version:
Double the bandwidth compared to HDMI 2.0
Upto 10K resolution at 120fps
Better sound experience with an enhanced audio return channel
Advantages of HDMI 2.1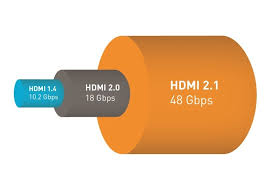 Improved Bandwidth: Bandwidth refers to transferring video data from one device to another via a cable. Imagine the voluminous data that a 4K content has. The HDMI cable is responsible for transferring such uncompressed data on to the video source. Anyone who tries to play 4K content on a TV over WiFi knows how problematic it is due to the increased amount of information between the two devices.
This is where a high bandwidth comes to the rescue. The HDMI 2.1 supports bandwidth up to 48Gbps compared to 18Gbps on its previous version. It is capable of natively handling 4K video at 120fps smoothly compared to 4K at 60fps on its predecessor. The more the bandwidth, the better the chances of pushing higher resolution content through the wire. However, it's worth noting that apart from games, no content can output 4K at more than 60fps.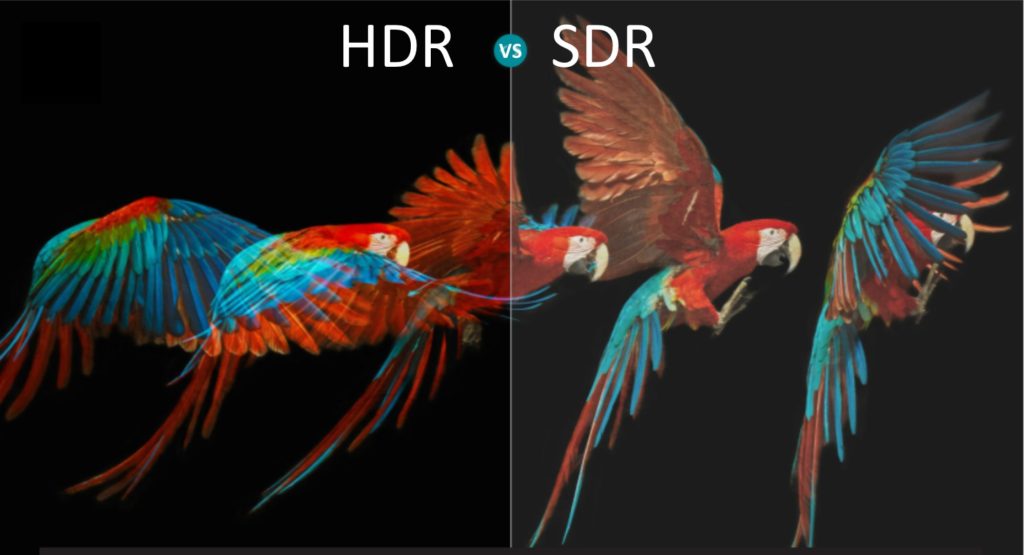 Dynamic HDR: Almost every TV across price segments comes with HDR support. HDR stands for High Dynamic Range and is a technology built-into content and televisions that produce real-life colours, deeper contrasts and attractive visuals. HDR10 is an older standard and supports static metadata that is applied only once on a per-program basis.
Premium 4K TVs come with Dynamic HDR mostly with HDR10+ and Dolby Vision formats. Since HDMI 2.1 packs high bandwidth, it allows room for more raw HDR data. This allows Dynamic HDR to examine each scene or frame instead of the whole program and tweak it for the best possible delivery. With HDMI 2.1, Sony and Microsoft's PS5 and Xbox Series X will be able to take advantage of Dynamic HDR.
Higher resolution and refresh rate: A HDMI 2.1 technology can boost up to 10K content, however, it is a far-fetched reality. The current TV industry is still adjusting to 4K display resolution. The last HDMI version offered frame rates of 60fps at 4K. At trade shows like CES and MWC, we see 8K resolution TVs from many manufactures including LG, Samsung and Sony. 8K content isn't available for consumers either. Although HDMI 2.1 will enable the opportunity to enjoy super high-res content (8K at 60fps), it won't be anytime soon. The higher frame rates offered by the technology won't be used much either apart from games and some sports content.
If an 8K TV is on your wishlist, it's important to check that it comes with an HDMI 2.1 port so any 8K content that eventually arrives in future will be compatible with the TV.
eARC: Audiophiles rejoice! HDMI 2.1 ships with eARC technology that allows audio to be sent between the television and audio equipment. eARC stands for enhanced audio return channel and it will work with an HDMI 2.1 compatible TV and a soundbar. This significantly expands the audio bandwidth including Dolby True HD, DTS HD, Dolby Atmos, DTS:X and others. eARC also creates an immersive sound experience.
Variable Refresh Rate and Auto Low Latency: The benefits of HDMI 2.1 are the biggest for gamers. The next-gen version has the ability to push frame rates up to 120fps. Refresh rate and frame rates are different terms. The former refers to the number of times a TV's panel refreshes images on the screen while the latter means the number of times the TV is producing or drawing frames. When refresh rate and frame rates are out of sync, it results in issues like screen tearing and stutter.
HDMI 2.1 offers a solution to these in form of Variable Refresh Rate (VRR). It enables 3D GPU to render and display images in real-time, resulting in smooth gameplay and greater detail. VRR is similar to G-sync and FreeSync that is offered by Nvidia and AMD for gaming monitors.
Apart from VRR, HDMI 2.1 also reduces latency or lag with the help of Auto Low Latency mode for fast-paced games. ALLM will enable fast response times and ensure that content isn't slowed down.
Quick Media Switching: Different content uses different frame rates and the TVs display has to sync to it. This results in an annoying black screen when you switch between content or two devices like a Blu-ray player and Xbox. Quick Media Switching is a standard function in HDMI 2.1 and it eliminates the blackout caused by refresh rate changes.
Does HDMI 2.1 need new cables?
HDMI 2.1 has a bandwidth of 48Gbps and to take full advantage of its features, an HDMI 2.1 compliant cable is necessary. However, it still looks like the old cable and there's no new connector. Previously the cable was called '48G' but is now renamed as 'Ultra High-Speed HDMI' cable. So users don't have to worry about new shapes and sizes for upcoming connectors. The cable is also backwards compatible with existing HDMI devices.
TVs With HDMI 2.1 in India
Right now, HDMI 2.1 is seen mostly in high-end premium TVs. As 8K starts gaining more prominence in the market, the connection technology will be standardised in upcoming televisions as well. Let's see which TVs in India have adopted HDMI 2.1:
LG 65SM9000PTA – HDMI 2.1 Television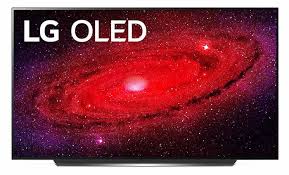 LG leads the pack when it comes to televisions with the next-gen HDMI 2.1 technology. The South Korean brand offers the connectivity port in all of its 2019 as well as 2020 OLED models.
The LG 65SM9000PTA runs on webOS Smart TV with a built-in Google Assistant and Amazon Alexa. The TV comes with a built-in WiFi, WiFi Direct, Apple AirPlay, Apple Homekit and a magic remote with dedicated Netflix and Prime Video. Connectivity options on the television include 4 HDMI ports (one with HDMI 2.1), 2 USB ports, Bluetooth, headphone jack and a LAN port. 
The 55-inch LG SM9000PTA is priced at Rs 1,66,990 while the 65-inch model costs Rs 2,54,990.
Sony X90H Series HDMI 2.1 TVs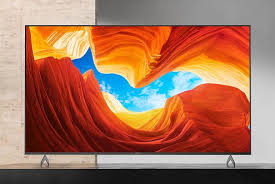 The Sony X90H series was launched earlier this year. It comes in 55-inch and 65-inch screen variants. However, the display type is LCD instead of an OLED panel. The TV features full array local dimming and supports HDR10, HLG and Dolby Vision. The Sony X90H series is equipped with a X1 4K picture processor. With HDMI 2.1, the television supports up to 4K resolution at 120fps. There are various colour and picture enhancements along with a Netflix calibrated mode.
As for pricing, the Sony X90H 55-inch model carries a price tag of Rs 1,29,900. The 65-inch model costs Rs 2,09,900.
Samsung 8K QLED and 4K QLED 2020 TVs (HDMI 2.1)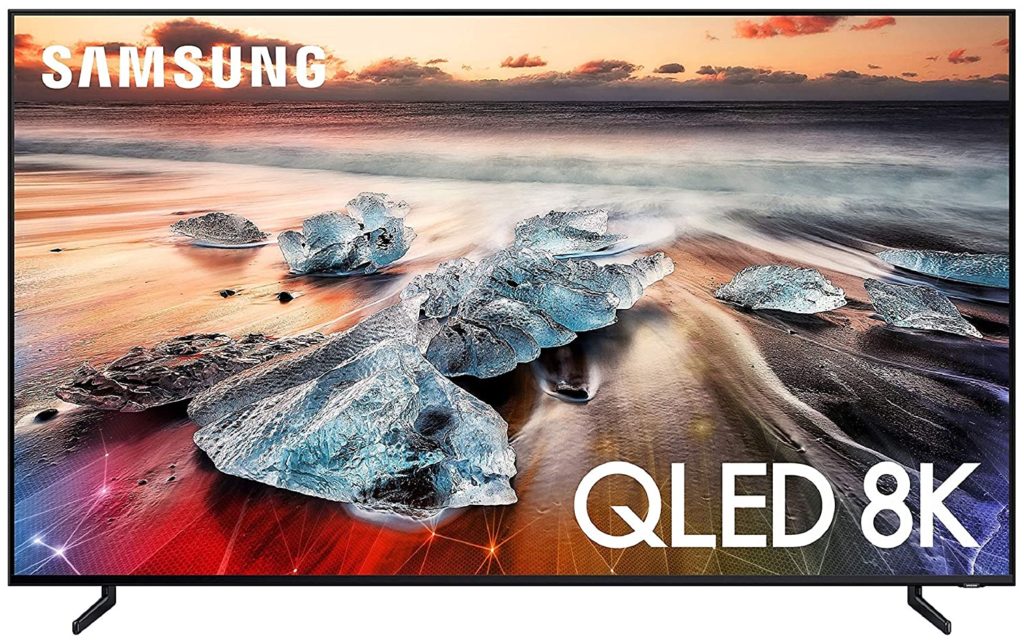 Samsung is a trusted name in every household when it comes to consumer electronics. The South Korean brand offered HDMI 2.1 connectivity exclusively only on its 8K models including the Q950T, Q800T and Q900R. These also offer 4K resolution at 120fps as well as VRR, ALLM and eARC.
The 8K Samsung QLED 800T starts at Rs 8,99,990 while the 4K QLED range starts at Rs 1,74,990.